Gallery
Click images for larger versions.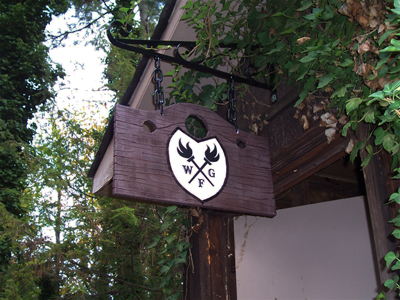 Hanging sign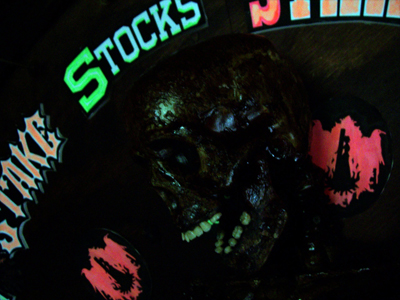 Wheel of Judgment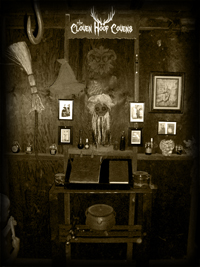 Relics from the Cloven Hoof Covens.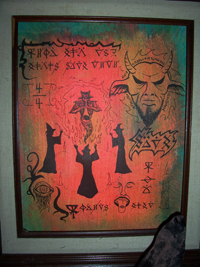 Page from a tome recovered from the Baal Witches of Trickum.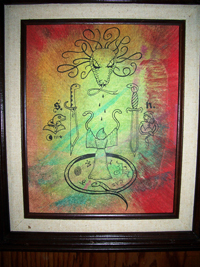 Page from a tome recovered from the Serpent Cult of Pine Mountain.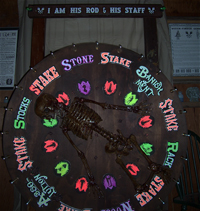 The Wheel of Judgment.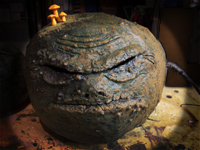 Witch-tracking carnivorous pumpkin animated by Walk Water, a potion made from fairy dust and imps' blood. It is presumed that this one is petrified. One of several.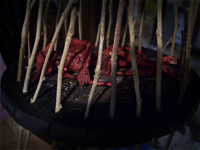 Shriveled imp in a crude hutch. One of several. Imps often play dead to trick their captors into releasing them.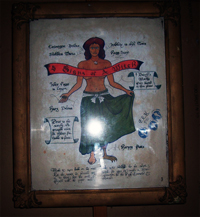 Poster of the signs for identifying a witch.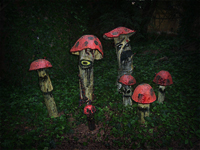 In addition to creating witch-hunting pumpkins, Walk Water could also be used to create deadly guardian mushrooms around a witch-finder's base of operations.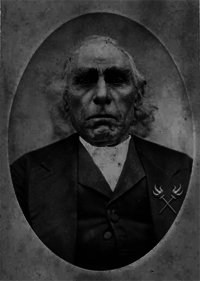 Unnamed Witch-Finder General. Being vigilantes, their own records are spotty, though they kept detailed histories of their victims.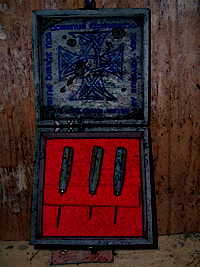 Pricks. It was believed that if anyone could be pricked by such without bleeding, then they were certainly a witch.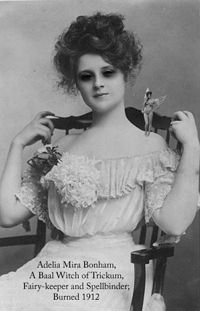 Adelia Mira Bonham was among the Baal Witches of Trickum. She claimed to have over fifty fairy familiars. She was captured and burned in 1912. Her remains (and some of her familiars' remains) are still in the Witch Hunter's Barn.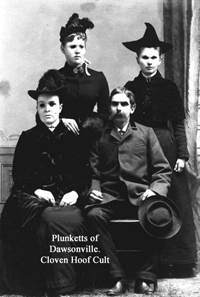 The Plunketts of Dawsonville were the strongest family in the Cloven Hoof Coven of their time. A new Cloven Hoof Coven (some records say Cult instead of Coven) formed in Georgia every twenty years from the 18th century to the 20th.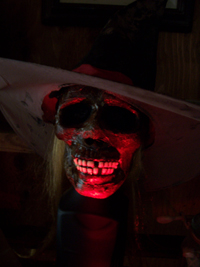 Remains of a captured witch.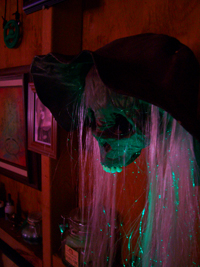 Remains of a captured witch.
For more information, send an email to: wfg@witchhuntersbarn.com